The Imperial Arms Pub
Our country-style pub really feels as if it is in the 'country', on the lovely Old Hill which runs through Chislehurst, the traditional style building looks very inviting as you ascend the hill.
Although the Imperial Arms has been completely refurbished it has kept much of the charm and atmosphere you would expect from a character pub.
We serve food and drink throughout the day and children are welcome up until 9pm.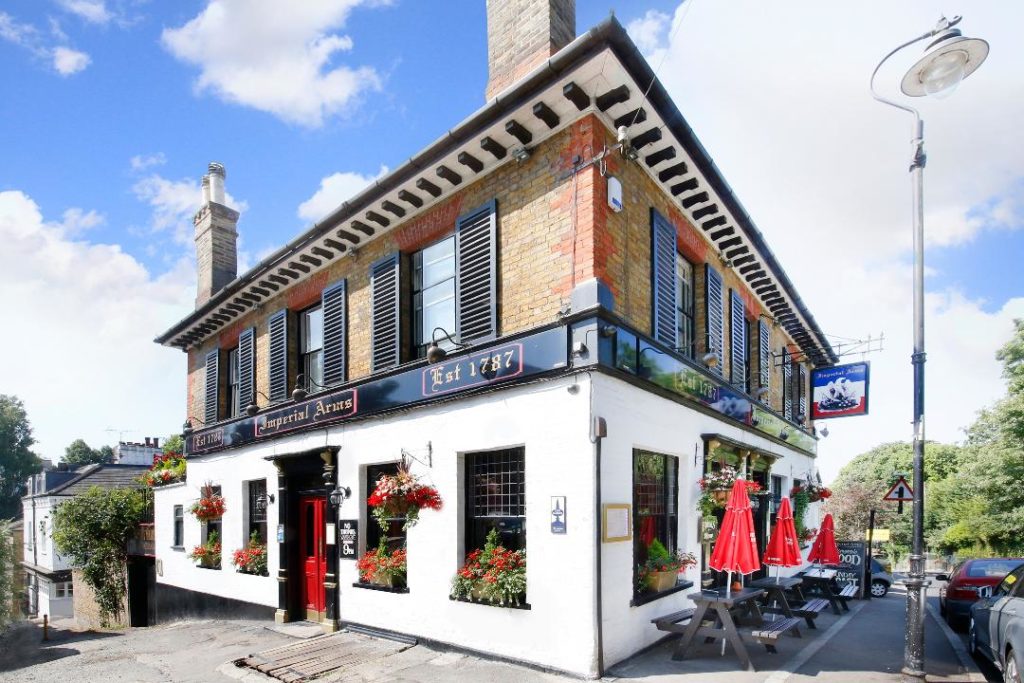 The pub is run by a very warm and friendly landlord. He has made a great job of bringing the pub up to date without changing the feel of this lovely pub. The award winning beer is well kept and there are a few interesting guest ales on offer. The food is traditional and there is plenty of choice.
Well worth a visit… the people are the best thing about this pub… although I have to say if you judge your pub or choice of pub by the quality of the toilets then again you won't be disappointed.
FancyAPint.com
Thank you to all the staff at the Impy. I joined some friends on Sunday afternoon for a birthday celebration. As soon as we entered the pub we were politely asked to sanitise our hands. There is a sanitiser stand by the bar on arrival as well as sanitiser bottles on all the tables. Our orders were taken by the staff at our table which was cleaned rigorously before we sat down and we were reminded at all times of the strict Covid regulations. I felt very comfortable during my visit and will be returning. Thank you all at the Impy.
via TripAdvisor