The Imperial Arms Pub
Our country-style pub really feels as if it is in the 'country', on the lovely Old Hill which runs through Chislehurst, the traditional style building looks very inviting as you ascend the hill.
Although the Imperial Arms has been completely refurbished it has kept much of the charm and atmosphere you would expect from a character pub.
We serve food and drink throughout the day and children are welcome up until 9pm.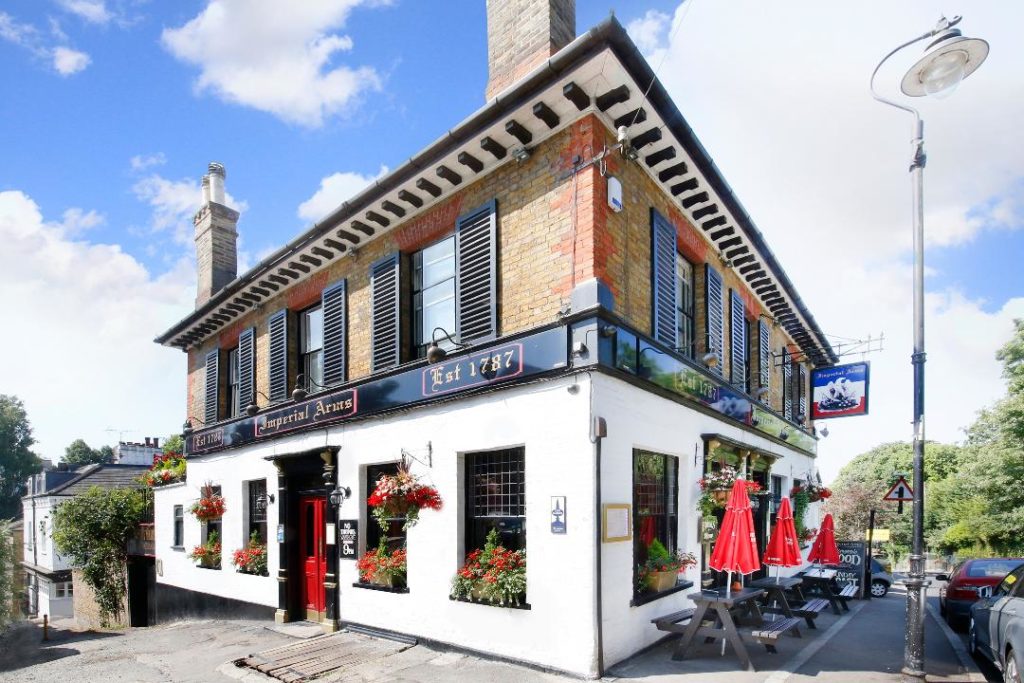 I'd give 6 stars to the Imperial Arms. We arrived seeking refreshment (without a booking) after visiting Chislehurst Caves and Scadbury Park. They didn't have a free table in the pub so accommodated us in the bistro to the rear. The halloumi fries were divine, as was the scampi – the light batter managed not to crowd out the seafood itself. The Imperial Philly Cheese Steak also went down a treat, especially with the dipping gravy. The ale was well kept. But most memorable was the wonderful, friendly service from the moment we arrived. No wonder it was so busy!
6 stars
Hands down the best roast ever. All meats Lamb, chicken, pork belly chicken and vegan options with proper roast potatoes and massive Yorkshires. They even make their own horse radish sauce. Staff are amazing. So cosy and welcoming. Best pub in Chislehurst. My picture doesn't do it justice. Best pork belly I have ever had.
via TripAdvisor